The home you have built is the icon that resembles your efforts and wealth, which you have put forth because it means everything for you and for the generation coming up after you. So in order to protect it, you should take selective measures with the help of some advanced resources.
Assistance of security cameras
Installing security cameras is one of the best approaches you can take because it will help you view each and every movement inside the house, even when you are miles away from home. So you can leave your house with confidence without any second thoughts about your home.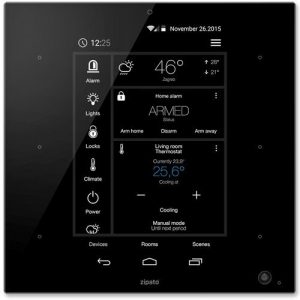 Fixing security alarms that could be controlled by your smartphone
Alarms also play a crucial role in ensuring your security when you set them inside your house. This is because if an occurrence of theft or some other harmful incidents happen in your house when you are asleep or when you are away from home, you can easily get the notification once the sensors of the alarm detect any activity inside your house. So after investigating it, you can simply stop it using your smart device that you have in your hand.
So installing a home automation system to your dream home is never a waste of money. Try out the features today and obtain the benefits of automating your house with full security.
Integrated door lock with touchscreen capability
Today's door locks are not much secured, thus anybody can enter into your house easily. But by using these integrated door locks, you can just open the door without any key. Only your fingerprint is needed to open the door. Further, this technology helps you accesses the lock via online or via your smartphone.