Anyone thought of remodelling or building a home is always concerned about energy efficiency. From location to insulation, how a home is built has a direct impact on the amount of energy used by it. To maintain the inside temperature of a home, employing a cooling or heating system is usual but you can also do something simple to control the temperature of a home. No, it's not the installation of a cooling and heating system. It's the installation of motorized shades.
Motorized shades from HDH Tech help in controlling the heat loss and solar gain your home undergoes naturally all through the day just by closing and opening at previously programmed times. Here are some of the primary benefits of motorized shades which will help you determine whether they are suitable for your home.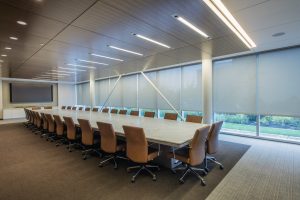 Convenience
You can open and close the motorized shades by just a remote control, touching a button, or via an app on your smartphone. It is a proven fact that window coverings stop heat loss and decrease solar gain. Moreover, setting open and close schedules in them for a specific time means you don't need to worry about the motorized shades.
Easily Integrates into a Smart Home
Smart thermostats are equipped with data that helps in determining whether closing and opening the motorized shades will help in reducing the energy usage. For example, the time of the day, outside weather, and the inside temperature of a home. All such data points help a thermostat to decide whether the room is turning too hot and the motorized shades should be closed or vice versa.
Energy Saving
When the motorized shades are connected with the smart technology of your home, they help in minimizing the amount of energy used by the HVAC system. The shades will be knowing the time to close when the temperature increases during the daytime. This helps in preventing extra energy consumption of an HVAC system.