Smart home or home automation is not a dream or fantasy anymore. It very much exists in the real world. The technology has become so advanced that it is making all our wishes come true. To be the owner of an ideal home of future, home automation is definitely the correct direction to follow.
Energy Saving
Smart lighting or automatic lighting system is a great solution for saving energy and reduce the power bill. The sensors are used to control shading and switching on or off the lights. Also, smart thermostats can monitor heating and cooling efficiently. The appliances can be controlled and monitored even when the owner is away from the home.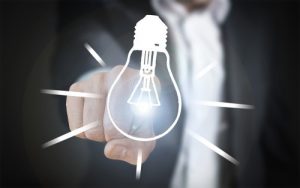 Security
Ensuring security is a major concern for any house owner. Specially, when you are in your office or away for a vacation, your house becomes vulnerable and an easy target for the intruders. But, with the smart camera, door locks, smart alarm and motion detectors the risk can be minimized. You can easily monitor and know if there is anything wrong or not through the smart devices while staying in a different country.
Increase the comfort level
With the home automation system, you can easily control your home appliances by sending command signals through the interface. You can control the temperature, light and sound with just a single click or tap. It saves time and makes the life less stressful. The intelligent system makes your house look modern and elegant. Also, you can easily keep a track of your little ones through the smart cameras. With the automatic music system, there is no need for arranging music for any party or events.
HDH Tech has more than 30 years of experiences of home automation installation. They will give you the customized solution.