Choosing the best elements for your home or private space is a must, especially when you want a relaxing atmosphere to get you through the day, or to help you calm down after spending long hours working. Any room with ample natural light can help boost your mood and take your stress away. However, the added worry of having to manually open or close curtains can be tiring to do.
Motorized options for window treatment make life easier and eliminates this problem completely. With motorized curtains and electric drapes, letting sunlight in or blocking the glare away is as easy as pressing a button or remote control.
High-tech smart curtains and drapes are essential in providing cost-effective solutions for your smart home. There are certain considerations you need to keep in check so you choose the best ones that fit the look and feel of your room.
CHOOSE THE RIGHT MATERIAL
When choosing the material, make sure that you get the quality textile that facilitates easy installation. Electric drapes are typically heavier in make, but are more elegant and of course, quite expensive. Motorized curtains can be cotton or voile, depending on how thin you want them to be. You can also put valances to add a more style to your windows.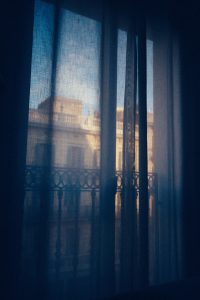 MEASURE THE RIGHT HEIGHT AND SIZE
Making sure that you get the right measurements to fit your windows nicely is important when having motorized curtains and drapes installed. For a more elegant look, you can opt to have the curtains pool at the bottom, but of course you have to amenable to cleaning them semiregularly. You can also start measuring a couple of inches above the window, to give it a more sophisticated look.
SELECT AN AUTOMATION TYPE
There are many options in automating curtains and drapes. For example, you can have a button that responds to light touch, or a remote-controlled electric window treatment. Better yet, you can integrate your automated window treatment into your smart controls, having the curtains and drapes respond to commands at scheduled intervals.
Motorized curtains and electric drapes create a chic atmosphere to any space, and choosing the right one is imperative. The experts at HDH Tech, dealer of Lutron solutions for window treatment, know exactly what you need and can help you achieve the smart technology you envision. Call them today!