CCTV
CCTV stands for Closed Circuit TV. In today's world with advanced technology safety and security is the thing everyone is so concerned about. It can be at your home or at your workplace security becomes very important.  CCTV is a visual system in which the video and voice is recorded and then transfer those recorded data connected to a computer, mobile phone, television etc to  the person who is closely examining the activities of people around. With installation of CCTV it prevent the modern day advanced burglary and threats. CCTV acts as a security anywhere it can be at home, store or even a company. It closely monitors the activities of a person without even the person knowing the fact that he is by watched by someone. We find CCTV almost everywhere .The CCTV designs are so sophisticated that it become difficult for a person to recognize whether they are been watched and monitored by someone.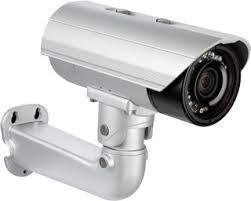 Benefits of CCTV:
There are a millions of benefits of CCTV especially in a store and business place. The person undertaking a business finds it difficult to keep an eye on his each and every employees working in his company. CCTV saves business or any undertaking from theft and any unfair trade practices.
Choose the best:
There are a variety of designs and models in the market. Make sure you choose the best one which serves you the purpose. There are different CCTV which is specially made for home and offices. HDH tech has got the latest designs that use the very modern technology which is worth than any other security and surveillance systems. They also provide various solutions to make your home or an office space modernized with modern and updated technology. When you go for holidays the CCTV can be installed which make it easier to access that keep an eye on your property and place even when you enjoy your holidays at faraway places. They are so well designed that it cannot be easily damaged because of dust and severe climatic conditions.