People in the current times are running after technology and they are trying to adopt the technological aspects in the daily routines. Whether it is house or office, everything is designed with the latest technology. The wireless collaboration is the concept for all office space mainly for the meeting rooms where employees can send and edit documents and files without developing any wired connection.        This concept is necessary in all the companies in order to increase the productivity.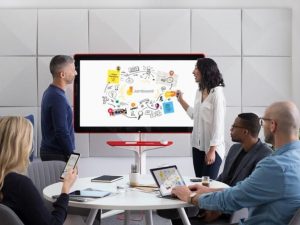 Modernize office
Hdh tech has accepted number of inquirers and setup number of wireless collaboration. There are number of ways in which you can modernize office space. For getting the best guidance and finding the visible solution for upgrading office, you need to hire the expert who can guide you in ensuring to achieve the modernize office. This helps in a long way in impressing the clients and also the competitors. Hiring the best person means the experienced person which can setup up the standard for the technology collaboration. HDH tech offers you with wide range of options so that you can transform your office into innovative one.
Increase productivity
Productivity is the thing which can increase profitability to business. When you get wireless collaboration at office it increases productivity. The day to day activities can be easily functioned and controlled with the wireless collaboration. Sharing documents and fields is very much common in any kind of industry and office. People need to setup the wired connection or need to move to the other person desk. But in case of wireless collaboration, files can be sent and edited with ease without setting up any wired connection. Moreover adding new devices become easy with wireless collaboration as compared to the wired connection.