Are you longing for a smart home, but don't know where to begin from? Home automation is a subject that can be simple to talk about, yet extremely complex to put in practice. There are a lot of complicated devices involved with so much jargon that can be overwhelming for a beginner. The easiest way to go about home automation for your personal residence or business property is to analyze all the factors involved on a stand-alone basis.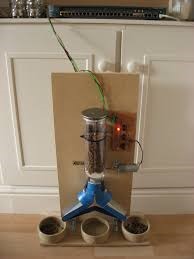 Decide on what to automate
The term 'home automation' alludes to different smart gadgets that can be programmed to work automatically. A few years ago, they were few, including programmable thermostats, lamp timers and other basic gadgets. Today, you can automate your light to turn on and off remotely or on schedule, set your air conditioner to automatically turn off when it detects that you have left the house, open your garage by use of voice commands, and even set your blinds to automatically open up during the day and shut down at night, among others. Start simple and have a budget that acts as a guide when buying different home automation products.
Understand how home automation works
An automated home is like the human body. It is able to sensibly process information and react in a timeless manner. Although different smart home gadgets perform different roles, two common characteristics of all of them are – sense and response. Most smart home gadgets have built-in sensors for temperature and motion among other things, and also a gadget that monitors the device. The sensor communicates with the gadget through a module software. This is why a home automation system for controlling lighting will sense that the door has been opened and will turn the lights on.
Get the right advice
It is wiser to start simple when it comes to  home automation. This is because you can get frustrated when you will fully automate your home. Get the right advice on the first gadgets to start with from hdhtech.com, that will also be able to do the gadget installation for you at an affordable price.