The modern age is the age of science and technology which have made our daily lives easy and comfortable. Science has gifted us numerous gadgets being used in every aspect of our life. Vanishing tv mirror is one of the advanced technologies gifted by modern science. This technology is the manifestation of the advancement of modern science. Currently vanishing is a popular gadget. The gadget has changed the outward view of a television in your room. To install the gadget, your TV is installed just behind a mirror. Through modern technology, you can use the TV as a mirror. When the TV is turned off, the mirror will be visible to you in the room. Again, while watching TV, the mirror will vanish until TV is turned off. When the mirror is visible it looks a big art frame in the room. Installation of vanishing TV mirror gives an artistic view to your room.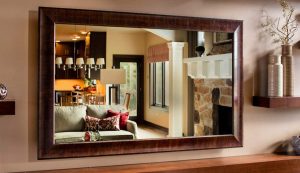 Comparison between old and modern technology
In past, TV was used only as a TV, but now the old idea has been changed. The modern technology offers you to use TV as monitor, mirror or as a big frame of art. your dream has come true by the dint of science and technology. The old technology made your use of television is not limited to one thing whereas with the touch of modern technology you can use it as a mirror, TV, monitor or as you want.
Advantages of vanishing TV mirrors are offering you
The main benefit of the technology is that you can use a TV as a mirror at the same time as the means of entertainment. It will save space in your room while hiding as a mirror. Your room or office will get an artistic look. Moreover, you can hide your TV completely.