The home automation system has been developed to let people live a comfortable and luxurious life. Once a home automation system is installed in your house, it will turn your normal home into a smart one; allowing you to be free from the unnecessary work you have to do every day.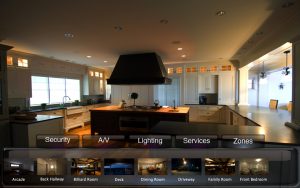 Technology is always there for you
Any technology introduced to us has the purpose of ensuring our comfort and since the thing were talking about is technology that makes your home turn to an automatic and smart home. A smart home does not have any other vision other than ensuring your optimum comfort at home. Home is the place where we can rest after a long, hectic day at work to attain the peace of mind we need. So, putting in less effort to manage your home when relaxing won't be a useless argument at all.
Maximum comfort at your home
Home automation systems are always advancing so that you need not worry about your comfort at home. Suppose you are watching a movie in the evening at your home and after the movie, you want to go to sleep. But since you do not have a smart home system, you need to turn off all the unnecessary appliances yourself before going to the bed. However, if you have a smart home system installed in your home, you can just touch a button using your smartphone and everything that needs to be turned off or get locked would be done automatically. For example, the lights will go off or the doors will get locked all just with a single touch on the device. Right from the first day when home automation systems were introduced, they have been making our lives cozier and helping us relax more at our own home.