Think of this scenario. You are going to an important meeting related to your work. On your way to the meeting venue, you recall that you have not turned on the security system of your home. You start worrying about your home's safety and this botheration will spoil your whole day, including the meeting. But, all such scenarios can be avoided when you install automated home security systems from HDH Tech.
Home security systems are not new to this world. Millions of people all around the world have installed them in their home, and they are very satisfied with their home security systems. Today, there are automated home security systems and they, no doubt, make life more secure. But before purchasing one for your home, you should consider the following things: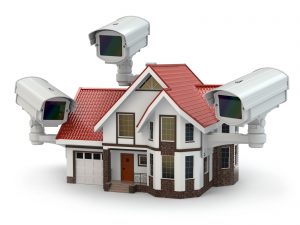 Immediate Response
The home security systems which respond immediately are the best. In fact, all systems without this feature are useless. Before purchasing one, always remember that when some burglar tries to enter the house, the home security system should immediately send security team a notification, and the security team must be ready all the time to help.
Customer Reviews
It is one important factor which you should consider before taking the final decision of purchasing an automated home security system. You should first select few brands, then go online and read the customer reviews. After reading the reviews about the selected brands, it will be very easy to make a precise decision. Today, when the market is full of options, this is the perfect method to purchase any product.
Your Budget
You should go for a security system which is in your budget. There are all types of companies; some charge higher for normal security systems and some are like HDH Tech, who offer advanced home security systems at a reasonable price.