Smart homes have become a hot trend these days no matter whether they are modern or traditional. This is a big leap not only for homeowners, but for the homemakers as well. It has provided tons of opportunities for the home builders to turn the traditional homes into the smart ones. A smart home is basically a home that has various automated fittings for security, lighting and any other feature that can be electronically controlled. This allows the homeowners to remotely monitor their homes with much ease. This has all been made possible by homemakers, who are benefiting from various home automation projects.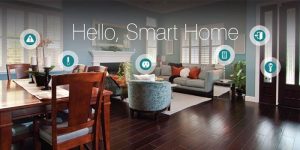 The role of homemakers in home automation systems
If you are considering building a smart home or renovating one to a smart home, there is surely the need for a homemaker. They play a major part in home automation because they help install the control systems in your home. With homemakers from HDH Tech, everyone can take home automation to the next level. They offer a range of home automation services that will suit your home perfectly. Homemakers have adequate knowledge on the systems and they are well aware of how to install them and their functionalities. They guide you through the system and show you how to work with the system for different purposes.
How do homeowners support the boom of the homemakers?
Without homeowners, homemakers would not be able to exercise their home automation skills and knowledge. The homeowners offer them different projects that they are able to work with. Considering that numerous homes are being automated these days, here lies all the success of the homemakers. The higher the rate of home automation conversion, the more prosperous the homemakers become. In this context, the homeowner cannot automate their home without homemakers and homemakers cannot work if there are no homes to automate.