Some people may think that home automation is something that is only attainable to the rich people. But this is a misconception and there are numerous Home automation techniques which do not cost a lot. These systems are also very durable and reliable and hence the money that you spend is certainly not wastage. There are numerous areas where home automation has brought about a lot of transformations. There are numerous sites that offer automation of your house like the HDHtech.com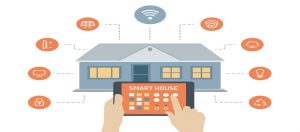 Your home will be safe and secure:
With home automation techniques the security system can be made to have a number of levels. The highest level of security breach would result in sending a distress signal directly to the police authorities in the area. If the threat is no of the highest level, then the lights can go on and also alarms can be sounded. The most important advantage of a home automation system is that it does not use up any space, but it lies integrated with house. A group of CCTV surveillance cameras can also monitor every corner of the house 24x 7.
The lighting system:
The process of switching lights on and off is something that has become out dated. Various home automation techniques are used in the case of the lights. Sensors can be used to detect the entry of a person into a room, and then the lights in that room would be switched on automatically. Also there are voice activated systems so that you can simply say the words and the lights would switch on. The temperature can also be set by using voice commands.
The entertainment system:
If you love music and movies, then you would probably have a very good entertainment system. But the usage of remote control is also out dated. All controls can be done through voice commands.
In fact the truth is that with the advancement of the technology of 'internet of things', almost every bit of control in a house can be done through a device connected to the internet.