With a smart home, you will be able to control your home lighting, climate, and security using a user friendly touch interface in any part of your home or even remotely from your mobile phone, enjoy a movie-theatre experience from the comfort of your home, and have peace of mind knowing that your home is secure from burglary, fire, or other unwanted incidents.
Every home is different. Similar to customizing a car to fit your preferences, your smart home should be designed around your unique needs and tastes. The most important thing about having a smart home is you will have complete control over your lifestyle!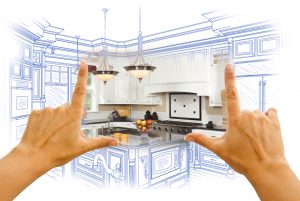 A self-sufficient Home
Having innovation gadgets such as lights, music systems, and security systems is fun and absolutely necessary. But sometimes having to run all the different systems independently can be hectic and costly. Your children forgetting to turn off their lights, you forgetting to arm the alarm system before you leave the house, or forgetting to turn off the thermostat when there's no one in the house can culminate in costly utility bills or loss of property due to burglary.
Home automation systems empower your home to be able to control its various systems automatically based on various events and conditions. This means your home will be able to tell you when there are urgent matters requiring your attention, help you limit resource wastage, and offer you the level of comfort you long for.
Choosing the Right Home Automation System
There are different types of home automation systems mainly; conditional, event-based and schedules. There are automation systems that integrate different independent systems. For instance, an integrated home automation system can control both the lights and the thermostats. These systems can be controlled by simply changing the if-then program statements.
A professional consultant at Hdhtech.com can help you design your system in such a way that it is able to accommodate your changing needs. It is important that you have a realistic budget and discuss it with your consultant.