The request for home automation systems in new home building and remodeling projects is alarming, but expected. The new trend is catching on fast and everyone is quickly realizing the advantages, convenience and affordability of home automation systems. Electrical wiring for these systems is an integral part of it working in the first place and should be considered with a lot of seriousness. Additional cable runs are required to that standard electrical wiring for a standard home automation to have the right wiring system. Although cable planning is simple and standard, do not only plan for appliances and lighting when making arrangements. To build entirely customized home automation systems some companies like hdhtech.com offer much needed help.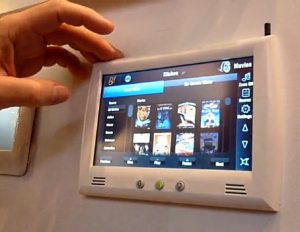 Wiring for power controls
Not much special wiring is required for power line controlled equipment. A neutral wire should be run by every wall switch connection. In wall transmitters can be installed to control groups of lighting from a single location. Deep junction boxes, which can accommodate any switch, should be used in a case of uncertainty. Electrical appliances need protection and a whole house surge protector can do the trick. Non automation loads need to be isolated.
Wiring for data
Data cabling also requires its own protocols and security systems. In the case of adding a home theater system, different possibilities of wiring exist. An equipment rack would usually include DSS receivers, DVD players, amplifiers and the home theater system in your home. Avoid an equipment rack with a cooling system because it could have an automatic on and off setting based on temperature. For all power cables to be well managed, the equipment rack should be able to be connected to different power outlets.