Home is where the heart is, and while your home is where your heart is, its interior, features and overall feel may lack soul leaving you with a bland and uneventful home – and as much as you may love it and decorate it, it still misses that magic touch of a soulful feel.
This is especially true in the older homes but this should no longer be a thing as with the advances of technology in the world, and with the introduction of automated home systems, your home can get a revamp and boost which will effectively give it instant soul!
While the common misconception is that technology and automation are cold, this could not be further from the truth and with the services and products offered by HDH Tech, your home is bound to feel warm, cosy and soulful, here is how;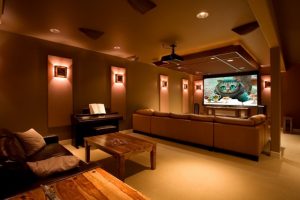 Sonos Smart Speaker System
The Sonos Smart Speaker System enables you to control your listening experience in the best way possible. The system connects speakers into every room in your home and with the Sonos app; you can listen to whatever you want, whenever you want to. In addition to the diversity and innovation of the speakers, the Sonos app is built to function on all devices and platforms – be it mobile, tablet or desktop.
Immerse your home in sound by getting the Sonos Smart Speaker System installed by HDH Tech.
Sèura Vanishing TV Mirrors
If you have ever felt that your television was distracting and obstructive of the décor in your home, then the Sèura Vanishing TV Mirrors are just for you. When the television is not in use, you get a fashionable mirror that can even have a beautiful frame to match and with a simple touch of a button you decide when the TV is in the room.