Most of the tourists that travel together like families, friends or just a formal or informal group always choose to book vacation rentals mostly to reduce the total cost of the vacation, to get a more private and spacious accommodation and or even to be closer to the tourism attraction sites. It is every vacation rental home owner to enhance the experience of each and every guest. The best way to do this is by installing or setting up high quality automated HVAC and lighting control Systems within this premises in order to ensure that the quest enjoy the vacation at an utmost comfort.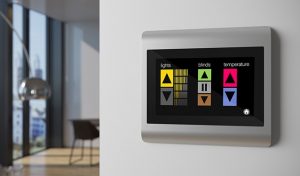 To enhance this and ensure that the guests begin their vacation on the right note, the manager of the vacation rentals should use automation systems in their guest rooms that have a well set up remote monitoring and control center. The system should be set up in such a way that there is right lighting room temperature with which the guest can get into their comfort zone before getting ready for a day of activities. The set up should also be in such a way that the guest a unique welcome to the vacation rentals. Through such systems the guest get:-
Independence
These vacation rentals provide guest with full independence as they are able to prepare means and or even do laundry on their own. The automation also help these guests in managing their time while indoors. They are user-friendly and the guest can manage aspects like television, thermostat, lighting etc.
The full experience of their trip
The ease in controlling aspects like lighting and temperature enable the guests to focus on their trip. They are able to switch of lights, thermostat and television instantly whenever they are on the go and switch them off easily when they come back to relax after a long day of touring. Remote monitoring also ensures that management can control the lighting and temptation on the guests' behalf.
The luxury they deserve.
Yes, the HVAC and the lighting control will add convenience to the guests' experience, moreover, it also adds luxury to this experience. The guests are able to change the mood through lighting and temperature to a level that is pleasant and comfortable to them. Those who are only comfortable sleeping with lights on can switch to night lighting or even dim the lighting to their comfort. The guest are also able to cut the vocational cost by reducing the cost on utility. They automation helps in saving on the energy cost thus reducing the whole budget.