In different industries, controlling the temperatures is important for ensuring the safe operations and ensuring quality. The temperature controllers are used in the product development centers, research laboratories, industrial setting and process plants. It can be confusing while choosing the temperature controller and you need to consider number of things.
Check input sensors
You can start by checking the input sensors as it is the best thing to consider while selecting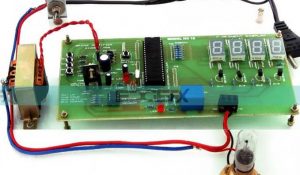 controller. The input sensors can include thermocouples, linear inputs and RTD. In harsh environments, thermocouple and RTD sensors are best choice. The sensors are rugged in some condition and they also offer the most accurate measures in range of temperature values. It is available with multiple configurations and they can work well in different kind of industrial installations. RTD is able to offer temperature accuracy as compared to the thermocouples.
Panels
While choosing the controllers, you can get the front panel mounted controllers. It increases the costs but at the same time offer higher degree of protection. The controller needs to be protected against dust and corrosive materials. You can check for the controller's with multiple outputs and functions which are programmable. They are placed in the panel with the displays so that the accessibility becomes easy. The advanced controllers can offer stable and accurate controls by PID parameter which can decide the exact outputs value.
The automatic temperature controllers offer you with ability to programs the kinds of alarms. For example, the high limit alarm can be set in order to prevent the heat source damaging the equipments when the temperature exceeds a particular level. The deviation alarm can also be set form set point to alert the operator when the temperature moves out of range. These things are to be considered while choosing the automatic temperature controller.