These days, we use computers regularly for almost every purpose. To make our lives more smart, fast and convenient, touch screen computers are the latest addition for home automation system. The stressful mouse-work is gone and you just need your finger to give all the instruction to the automation system. You can easily control all the home appliances without moving from your current position. The system brings comfort, saves energy and time.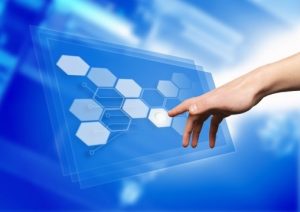 Working Principle
With touch screen based home automation system, the whole house is controlled by the computer with touch screen monitor. Mainly, a microcontroller is needed to control all the equipments. The touch screen is used to send signals and command them to operate as per the requirements. The signals are sent to the microcontroller at first and then it goes through the encoder circuit. The signal is converted by the encoder and finally sent to the receiver end. After decoding, necessary information is sent to the microcontroller and finally the required task is done. The whole process is completed within a few seconds.
Good Sides
If all your home appliances are connected and controlled through a common interface, managing your home becomes relaxing and convenient. The system is also very flexible. You can easily add or replace your devices without any worries. When it comes to home security, home automation ensures the maximum protection and secure environment. You can easily control and monitor your door locks, shading, lighting, surveillance cameras and motion detectors. To activate or monitor everything, you do not need to be physically present.  Just give the necessary command through the touch screen and it will be done.
Conclusion
If you have already decided to go for home automation then choose a reputed and experienced company like HDH Tech.