Motorized window covering is a solar or battery powered blind that automatically works to control shades and helps keep your home in perfect lighting condition.  It's a recent technology that can be connected to your home automation system, providing you the most ideal natural light in your room. With motorized window blinds, you'll be able to save cost on heating expenses and transform you room into a cozier place for comfortable sleep.
How is it powered?
Generally, these window coverings have different powering options. There are wired powered, plug-in, solar powered as well as battery powered options. Each of these options has their advantages and preferences and the dimension of the window blind is the main factor that determines which powering option to choose.  The cheapest option is probably the battery powered coverings because they last for a very long time and do not require costs on electricity. However, those who are always clamoring for green technology would be better with solar powered Motorized window coverings.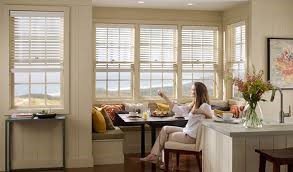 How durable is it?
Motorized window coverings can be very durable and some can last for years. However, their durability largely depends on the type of motor you choose. The best way to select the most ideal one is to find a product with good warranty. While some manufacturers provide a complete warranty on all parts but on a limited time frame, other companies provide longer warranty but not on all parts of the product. Whichever one you select, make sure that the company has reputation and lots of customers with positive reviews on the product.
With the increasing popularity of home automation options, motorized window coverings have expanded in recent years. However, buying motorized window covering is not a decision to be taken likely bearing in mind the importance of such acquisition in your overall comfort. This is why you have to select the most ideal one that will serve you for a very long time.