Who is HDH Tech?
HDH Intelligent Technologies, a Crestron Repair Company offers the best services across the tri-state metropolitan area. They do not only specialize in the installation of audio and visual equipment but also maintenance. This is the best combination of services that you would hope for any dealer to possess. HDH Tech, a Crestron Repair Company, has been in the audio and visual industry for decades, which goes to show their expertise in the field. They have not only established a company but also have become one of those that are trusted by consumers.
When dealing with such products, this Crestron Repair Company has skilled resources to deal with customer problems. They have Crestron Programmers, Crestron Integrators and Crestron Technicians that can develop and maintain software solutions through specialized programming languages; whether it includes Crestron troubleshooting or rebooting, equipment integration or just finding out what is causing the problem. This Crestron Repair Company has consistently provided reliable services to the issues encountered by clients towards their products. This service of HDH Tech offers an opportunity for customers to bring down their costs to equipment when faced with the challenge of product replacement.
What are the common problems with Crestron Product?
Mind you, that the Crestron Smart Automation Systems do not come cheap. Crestron troubleshooting is also not an easy task. The product is well recognized worldwide, which can be installed in homes, offices and even buildings. Their smart control products can be well interlinked to be able to have the best smart space. The strength of the product is on delivering a controlled environment. It could be on physical security access with doors, lighting control though dimmed lights or motorized window shades or blinds, speaker audibility, and more. With the help of Crestron Programmers and software solutions, these can all work harmoniously.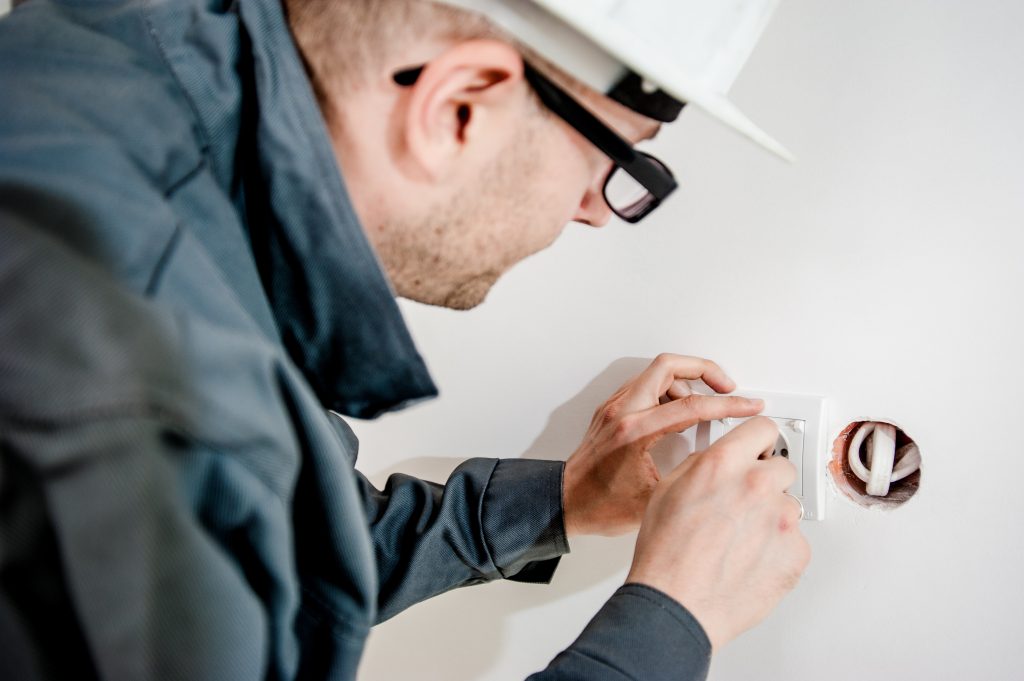 With a large set of consumers depending on this, having technical breakdowns and mishaps can truly be a hassle. It will undeniably be stressful to fix – especially when one is not an expert. Thus, it is even more necessary to get the right people from installation to maintenance; a Crestron Programmer, Crestron Integrator, or even a Crestron Technician can get the task accomplished. HDH Tech, one of the best Creston Repair Company, can help you get through the proper process.
From their website, you can start by booking a schedule for a consultation. It may not seem much, but this can already go a long way. Most consumer problems are caused by incorrect installation. Incorrect installation leads to improper integration, and soon product malfunction. By correcting how it is set up, it can already eliminate the majority of the problem. This Crestron Repair Company can allocate a Crestron Programmer who can be in charge of your case to provide for your needs. HDH Tech works hard to ensure that your issues are well addressed and handled so you can get the most out of your product.
If you've missed that proper set up already, it is of course not too late to contact a Crestron Programmer for Crestron troubleshooting or any repair services. They will always accommodate your concern to repair systems. This shows their commitment to their service. Even when the product is beyond repair, HDH Tech will still help you by guiding you through the process of how it can be rectified.
Moving Forward…
Of course, Crestron Electronics will always strive to improve on its products to reduce such customer problems. This thinking is embedded in each company because it is the only way to grow – to improve on the last version. However, beyond the desire to market a user-friendly, easy to understand, bug-free technology – it is inevitable to encounter malfunctions in the product. This is due to the fact, that technology at its core is already complex. Although it provides convenience and benefits to consumers, there is still an underlying possibility that products have tendencies to break. And even more should repair services need to be sought after, even if it is just a backup. Otherwise, all consumers may just waste the money that they could have saved.
Just as Crestron's automation systems aim to improve, so does HDH Tech's promise to remain competent to consumer's repair needs. Currently, HDH Tech's Crestron Programmers and Crestron Technicians may continue to handle the basic smart systems like video, audio, home lighting, commercial lighting, collaboration system, and software. But when more advancement comes to the product, the company aims to become competent to support in that area as well. With this level of commitment, there is nothing more you can ask from a Crestron Repair Company.
If you are in this area of the United States such as New York, New Jersey or Connecticut. And you are looking for the best Crestron Repair Company that will promise to get the job done for you. Then you need not look too far because HDH Tech will just be around the corner, ready to serve you.
To schedule a free consultation with them call them for repair needs at (855) 850-3808 or emailing them at info@hdhtech.com.
Surely, HDH Tech can get you in touch with the right Crestron Programmer or Crestron Integrator for your concern, even if it is just to ask a question.